This section of the website is intended to offer opportunities for members and supporters to add contributions which may be of general interest at this time. We welcome short articles, recommendations, comments, book reviews etc. Please send contributions to: philip.woods@tiscali.co.uk
2. HISTORICAL ASSOCIATION

VIRTUAL  CONFERENCE
The HA Annual Conference has been postponed until 14-15 May 2021, but they are holding a virtual conference  using many of the speakers who were missed from this year's conference.  It runs online from Wednesday 11th to Saturday 14th November, but if you register, you can view most of the pre-recorded talks online from Monday 2 November onwards. If you wish to participate in Q&A sessions on these talks you need to register for each session in advance.  Registration costs from £65 for HA national members who are retired or are eligible for other concessions. £85 for national members.
Tickets for the HA Virtual Conference 2020 are now on sale. With over 40 speakers and over 35 lectures and workshops spread over four days. To see the programme:  https://www.haconference.com/virtual-programme/
Keynote speakers include:
Tony Badger ( President, Historical Association) 'Alger Hiss, friend and/or spy?'
Ronald Hutton (University of Bristol)   'The Western magical tradition'

Jonathan Phillips (Royal Holloway, University of London)  'The life and legend of the Sultan Saladin'
Register here: 
https://www.haconference.com/virtual-registration/
VIRTUAL BRANCH
Don't forget the HA's programme of talks and podcasts,  some of which are open to non-members: https://www.history.org.uk/historian/categories/14/news/3818/your-ha-virtual-branch-new-lecture-programme
https://www.history.org.uk/historian/categories/455/news/3858/ha-summer-podcast-series
3.  National Archives, Kew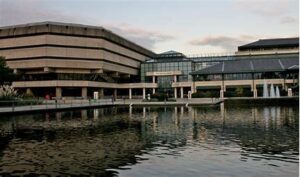 Has a programme of talks, recorded past talks and meet the author sessions:
The National Archives <news@enews.nationalarchives.gov.uk>
 September 4 , 2:00 pm – 3:00 pm      Audacious Raids of World War Two
Operation Grouse, Freshman, Swallow and Gunnerside were carried out by SOE and the Norwegian Resistance in Norway in 1942-1943.
This talk examines these incredibly audacious missions that wrecked Nazi plans for an atom bomb and were described by the commander of German troops in Norway as 'the most splendid coup seen this war.
9 October, 14:00| Making a mark: The Early Black Press 1817-1948
S.I. Martin demonstrates how periodicals produced by and for Black people in Britain reflect the needs of the communities they served.
23 October, 14:00| 'A huge pack of witches': A witch scare in 17th Century Lancashire
Jess Nelson tells the story of a witch hunt within the context of witchcraft in the Early Modern period.
30 October, 14:00: Researching black history: In conversation with Black Cultural Archives and The National Archives 
Rhoda Boateng and Kevin Searle explore the differing approaches to collecting and researching the history of race in Britain.
6 November, 14:00 | 1970: We've only just begun
Mark Dunton takes us through the year 1970, the year we kissed goodbye to the swinging sixties and entered a new era.
4. The Gresham Lectures will be live-streamed this season until they are able to be hosted as  live sessions,  and will require  registration: www.gresham.ac.uk
The lecturers include  Gus Casely-Hayford,  Richard Drayton, Tristram Hunt, Stephen Alford & Sir Richard Dearlove, Hakim Adi, Helen Paul and Murray Pittock
5. These  contributions are provided by committee member Rodney Reid, and were timed to commemorate the anniversary of the Battle of the Somme in July 1916
(a) Rifleman Henry Williamson, London Rifle Brigade:
'On the 19th of December 1914 the Brigade was ordered to make an attack on part of the German trench which enfiladed the Hampshire trench. The attack was to be made in daylight , we were in support of this attack. We were ordered to lie down at the edge of the wood and wait events. There was practically no bombardment because there were very few shells. I think the ration was two a day for our heavy guns- our 6-inch Long Toms they were called, but the shells screamed over us. Two burst in our front trench, four burst in no-man's land. Then we heard the hoarse cries and shouts of the East Lancs, who were making an attack, and they were only about five or six yards forward, and the machine-guns opened up and down they went. There were cries and screams, and we, who were in support, lay there for three or four hours. Then the order came, 'The London Rifle Brigade will carry on the attack.' The order was not actually to start, but we were to prepare for it. I noticed my friend Baldwin, on my left, had a white face. I felt drained out and when I tried to get up I couldn't. My knees were wobbling and we lay there another half-hour, then heard with great relief that the attack was not to be repeated. We went out later and helped the stretcher-bearers to get in the wounded. I remember one man being carried back, and when he was safely inside he sang in a light tenor voice, 'O for the wings, for the wings of a dove, far far away would I rove.' He was said to sing in a church choir before the war. And far away in the woods as we went back rejoicing to have our rum ration, we heard this voice singing as the stars came out. But one poor chap with us, he took a first sip of the rum and gave a shriek and dropped the jar because some fellow back in the rear had stolen the rum ration and filled the jar with brown Condy's fluid, a powerful disinfectant. This poor fellow had taken a mouthful and it went into his stomach. We heard he died later.'
(b)Forgotten Voices: 1914    Elizabeth Owen,   English Schoolgirl
'I was seven and I was playing in the garden when I was asked to go and speak to my grandmother. She said, 'Now children, I have got something very serious to tell you. The Germans are fighting the British, there is a war on and all sorts of people will be killed by these wicked Germans. And therefore there must be no playing, no singing and no running about.'  And then she took from us all our toys that were made in Germany, amongst them a camel of which I was very fond.
Then we heard that the khaki men were coming to take away all the horses from the village. Everything in the village was done by horses. The station was about a mile or mile and a half away and the train was met by a brake drawn by horses. The milk was delivered by horses and the butter used to be collected from the farms and brought in by horses to the butter market. There was a farmer who had a lovely pair who we called the prancers. He thought he would try and hide these horses but the khaki men found them. They tied them all together on a long rope, I think there were about twenty- all horses we used to know and love and feed. Then they started trotting them out of the village and as they went out of sight we were all terribly sad'
(c)   Private Frederick Collins         Royal Tank Corps
Our objective was the Menin Road, and we were sailing along when all of a sudden we were hit. A shell had struck the track and broken it, so we were finished. We were under terrible gunfire. You wouldn't believe the shells going over the top of the tank- whizz-bangs and big ones. The state of the ground was terrible, there were great pits of water full of dead mules and the stench was indescribable.
The tank commander got out and tried to find another tank. We stayed where we were, because we should only have been killed if we'd gone outside. As it got towards dawn, the officer, Lieutenant Thompson, said, 'Well chaps, we shall have to make a run for it. If they catch us here when it's light, we're done!' He explained where we were going to be safe and we ran out two at a time while the German planes came swooping round and firing at us. We were very, very lucky not to be hit- you could see the bullets going round Thompson and his shell-hole. In another shell-hole we found two dead men. I knew them- it was an officer and his driver, and the officer's brains had been blown out. There was an old priest there, dressed in a black cloak and a round hat, who was giving them the Last Rites.    
(d)   Lieutenant W.E Walters-Symons     Royal Garrison Artillery
[Account of the seven day bombardment before July 1st 1916]
The initial softening bombardment, for the battle of July the 1st, extended over a period of seven days. In a howitzer battery we were given daily programmes for the destruction of earthworks, and portions of trenches which had to carefully ranged on, and subsequently annihilated. The enemy trench system was usually in the form of a very strong front line, according to the configuration of the ground, and support line anything between 200 and 400 yards in the rear. The two were connected by communication trenches, and behind the support line there was a reserve line somewhere between 300 and 500 yards away. All this had to be dealt with, trench junctions demolished and a general annihilation of the area in which the enemy was living.
The task was carried out each day and meanwhile, while the heavier guns were annihilating earthworks, the field artillery were busy cutting the dense wire protecting the German front line, endeavouring to cut paths for our assaulting infantry at zero hour. We fired about 800 to 1,000 rounds per day, the equivalent of many tons. It took twelve men to man an 8-inch howitzer, the shell of which weighed 200 lb, and the preservation of manpower necessitated careful reliefs which took place every four hours.
At 5.30 the barrage came down. It consisted of light artillery on the front line coupled with light howitzers. Three hundred yards beyond that came down the heavier natures. The 6-inch, the 60-pounder, the 8-inch, the 9.2s and the 12-inch and the 15-inch were allotted special targets and strong points such as fortified villages. Within a few moments the air vibrated with the concussion.  
(e) [How nature can survive- even in the Somme]
Gunner Leonard Ounsworth
124 Heavy Battery, Royal Garrison Artillery
I remember a most unusual thing when we were out in the open before the Somme battle. There was a bank, about two feet high, with just a bit of shelter from the morning breeze, and there was a very heavy dew in the morning. This was evening, the sun was going down, and suddenly there was a swarm of huge beetles, each about an inch long, coming from the enemy side just above ground level. Where they'd come from or where they were going I didn't know, but they never deviated. In the end we moved a few yards either side of this stream of huge beetles. They marched along for half an hour or more.
Extracts Taken from: 'Forgotten Voices of the Great War' published by Ebury Press (2003) and written by the late oral historian Max Arthur .
4. Recommendation – FutureLearn – online courses for free. 1 July 2020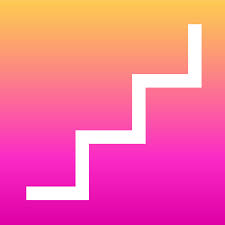 Some of you may already know of this website or be participating in its courses. I decided to try out their 'Empire: The Controversies of British Imperialism' course, and I am now at week 4 of 6. I was originally interested to see how the University of Exeter taught an online history course, and I am very impressed. Courses are generally about 6 weeks long and take about 2 or 3 hours a week to participate in. You can follow at you own pace and needn't feel awkward if you ask for help from fellow students if there is something you would like explained. The courses use short videos and online discussion sessions. Perhaps the most interesting thing for me was to read these discussion sessions as views were very varied but always polite. There are lots of history courses to choose from and they are free, although you can upgrade if you wish to collect certificates and keep copies of the courses. Ideal in lockdown.
Philip Woods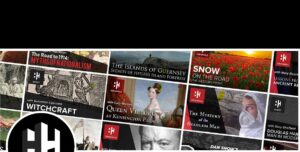 Another recommendation if you are missing live history events.  Dan Snow hosts this website and podcast.  and  advertises it  thus: 'History Hit TV – the Netflix of history. Join us as we strive towards creating the best source of history content on the web. Enjoy 30 days free when you signup (£5.99 a month thereafter)'
I have found the videos very good and the podcasts excellent. Dan Snow is a really good interviewer.
Philip Woods