This section of the website is intended to offer opportunities for members and supporters to add contributions which may be of general interest at this time. We welcome short articles, recommendations, comments, book reviews etc. Please send contributions to: philip.woods@tiscali.co.uk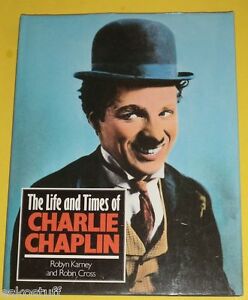 Charlie Chaplin – City of London   This is a link to an interesting article, 'Reflections of a Victorian Childhood: Charlie Chaplins The Kid', from the London Metropolitan Archives which looks at Charlie Chaplin's early life in London, including at Hanwell Residential School
Ealing Branch Members' Publications
2020 marked the tercentenary of Gilbert White's birth, and Peter's talk gives a background to his life and the publication of his famous Natural History of Selborne, and also the connection to Ealing through the conservation of Perivale Wood
iii.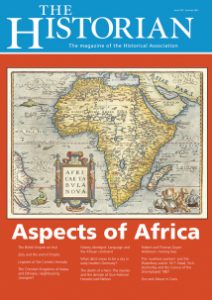 Dr Peter Hounsell has written an article for the current edition of The Historian magazine (issue 150: Summer 2021) on 'The "workless workers" and the Waterbury watch: W.T. Stead. W.A. Dunkerley and the Census of the Unemployed 1887'
iv.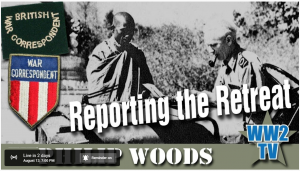 Philip Woods gave a talk recently on my book Reporting the Retreat: War Correspondents in Burma, 1942 (Hurst) on the WW2TV.COM YouTube channel which is available to view free of charge (but donations help keep the site running) https://www.youtube.com/watch?v=upmI-6vh2dU
2. HISTORICAL ASSOCIATION

VIRTUAL BRANCH
Don't forget the HA's programme of talks and podcasts,  some of which are open to non-members: https://www.history.org.uk/historian/categories/14/news/3818/your-ha-virtual-branch-new-lecture-programme
https://www.history.org.uk/historian/categories/455/news/3858/ha-summer-podcast-series
3.  National Archives, Kew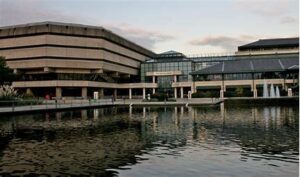 Has a programme of talks, recorded past talks and meet the author sessions:
The National Archives <news@enews.nationalarchives.gov.uk>
4. The Gresham Lectures will be live-streamed this season until they are able to be hosted as  live sessions,  and will require  registration: www.gresham.ac.uk
The lecturers include  Gus Casely-Hayford,  Richard Drayton, Tristram Hunt, Stephen Alford & Sir Richard Dearlove, Hakim Adi, Helen Paul and Murray Pittock
5. Recommendation – FutureLearn – online courses for free.  2020 continuing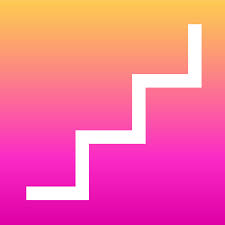 Some of you may already know of this website or be participating in its courses. I decided to try out their 'Empire: The Controversies of British Imperialism' course, and I am now at week 4 of 6. I was originally interested to see how the University of Exeter taught an online history course, and I am very impressed. Courses are generally about 6 weeks long and take about 2 or 3 hours a week to participate in. You can follow at you own pace and needn't feel awkward if you ask for help from fellow students if there is something you would like explained. The courses use short videos and online discussion sessions. Perhaps the most interesting thing for me was to read these discussion sessions as views were very varied but always polite. There are lots of history courses to choose from and they are free, although you can upgrade if you wish to collect certificates and keep copies of the courses. Ideal in lockdown.
Philip Woods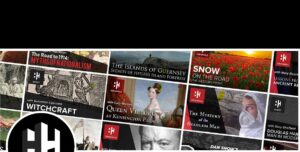 Another recommendation if you are missing live history events.  Dan Snow hosts this website and podcast.  and  advertises it  thus: 'History Hit TV – the Netflix of history. Join us as we strive towards creating the best source of history content on the web. Enjoy 30 days free when you signup (£5.99 a month thereafter)'
I have found the videos very good and the podcasts excellent. Dan Snow is a really good interviewer.
6. DIGITAL MUSEUM
These are some really unusual history talks hosted by the founder of the Digital Museum Jibunnessa Abdullah <jibunnessa@digitalmuseum.org.uk>twitter: @Jibunnessa | @_DigitalMuseum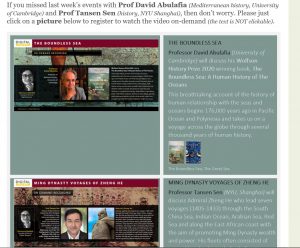 7. Aspects of History: bi-monthly online magazine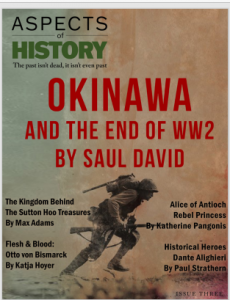 I recommend this online magazine strongly. It can be purchased as single editions or as an annual subscription for £9.99. Each edition is packed full of excellent history writing, reviews and insights into the writing of history
Issues are free with Kingdle Unlimited membership
https://aspectsofhistory.com/
8. Royal Historical Society
Holds events iteself and advertises other History talks:
Events | RHS (royalhistsoc.org)
Philip Woods