This section of the website is intended to offer opportunities for members and supporters to add contributions which may be of general interest at this time. We welcome short articles, recommendations, comments, book reviews etc. Please send contributions to: philip.woods@tiscali.co.uk
Commemorating VJ Day  15 August 
The National Army Museum has come together with other museums to present some very interesting programmes to commemorate the 75th Anniversary of VJ Day  – for the programme see: http://www.nam.ac.uk/series/vj-day-75
Join historians from the four VJ75 partner organisations as they explore the road to Victory over Japan and discuss how it is remembered in myth and memory.
VE Day, on 8 May 1945, marked the end of the Second World War in Europe. But many thousands of Armed Forces personnel were still engaged in bitter fighting in the Far East.
In this debate, historians from the National Army Museum, the National Museum of the Royal Navy, the Royal Air Force Museum and the Commonwealth War Graves Commission will explore the roles on land, sea and air throughout the Far East campaign, and examine how it continues to be commemorated. This panel will be hosted by journalist and author Shrabani Basu.
This event is part of our VJ75: Never Forgotten series.
Register for this online event on Crowdcast.
The imperial War Museum has commemorative events for the bombing of Hiroshima and Nagasaki including this digital artwork
I SAW THE WORLD END
75 years ago, on 6 and 9 August 1945, nuclear weapons were detonated over the Japanese cities of Hiroshima and Nagasaki. I Saw the World End is a response to those precise moments of destruction from both a British and Japanese perspective.
 
Specially commissioned by IWM, this digital artwork was created by leading contemporary artist Es Devlin, working in collaboration with her long-term studio colleague Machiko Weston.

"This quietly devastating work of art leaves you as uneasy and unquiet as we ought to be" ????? The Guardian

I Saw the World End and Voices of War form part of an IWM programme to mark the 75th anniversary of the end of the Second World War. Victory 75 invites reflection on the momentous events that led to the culmination of the conflict, exploring and questioning the fundamental concept of 'victory' when it comes to war. 

Watch I Saw the World End now
Professor Frederick Logevall (Harvard University) talks to Dan Snow in a fascinating podcast on the Bombing of Nagasaki. https://tv.historyhit.com/watch/37057714
This reveals that Nagasaki, the 2nd atomic bomb, dropped on 9 August 1945, three days after Hiroshima, was never an intended target and only became so due to changed weather conditions. The decision was in the hands of the military, and an argument of this podcast is that after this Truman ordered that all future nuclear deployment would require civilian government, including presidential approval. There is a debate as to whether the Nagasaki bomb was needed or whether more time could have been left for the Japanese to sue for peace. There seems little doubt that an expected benefit was to send a message to Soviet Russi which had launched an invasion of Manchuria just the day before.
This first contributions ( July 2020 ) are provided by committee member Rodney Reid, and are timed to commemorate the anniversary of the Battle of the Somme in July 1916
(a) Rifleman Henry Williamson, London Rifle Brigade:
'On the 19th of December 1914 the Brigade was ordered to make an attack on part of the German trench which enfiladed the Hampshire trench. The attack was to be made in daylight , we were in support of this attack. We were ordered to lie down at the edge of the wood and wait events. There was practically no bombardment because there were very few shells. I think the ration was two a day for our heavy guns- our 6-inch Long Toms they were called, but the shells screamed over us. Two burst in our front trench, four burst in no-man's land. Then we heard the hoarse cries and shouts of the East Lancs, who were making an attack, and they were only about five or six yards forward, and the machine-guns opened up and down they went. There were cries and screams, and we, who were in support, lay there for three or four hours. Then the order came, 'The London Rifle Brigade will carry on the attack.' The order was not actually to start, but we were to prepare for it. I noticed my friend Baldwin, on my left, had a white face. I felt drained out and when I tried to get up I couldn't. My knees were wobbling and we lay there another half-hour, then heard with great relief that the attack was not to be repeated. We went out later and helped the stretcher-bearers to get in the wounded. I remember one man being carried back, and when he was safely inside he sang in a light tenor voice, 'O for the wings, for the wings of a dove, far far away would I rove.' He was said to sing in a church choir before the war. And far away in the woods as we went back rejoicing to have our rum ration, we heard this voice singing as the stars came out. But one poor chap with us, he took a first sip of the rum and gave a shriek and dropped the jar because some fellow back in the rear had stolen the rum ration and filled the jar with brown Condy's fluid, a powerful disinfectant. This poor fellow had taken a mouthful and it went into his stomach. We heard he died later.'
(B)Forgotten Voices: 1914    Elizabeth Owen,   English Schoolgirl
'I was seven and I was playing in the garden when I was asked to go and speak to my grandmother. She said, 'Now children, I have got something very serious to tell you. The Germans are fighting the British, there is a war on and all sorts of people will be killed by these wicked Germans. And therefore there must be no playing, no singing and no running about.'  And then she took from us all our toys that were made in Germany, amongst them a camel of which I was very fond.
Then we heard that the khaki men were coming to take away all the horses from the village. Everything in the village was done by horses. The station was about a mile or mile and a half away and the train was met by a brake drawn by horses. The milk was delivered by horses and the butter used to be collected from the farms and brought in by horses to the butter market. There was a farmer who had a lovely pair who we called the prancers. He thought he would try and hide these horses but the khaki men found them. They tied them all together on a long rope, I think there were about twenty- all horses we used to know and love and feed. Then they started trotting them out of the village and as they went out of sight we were all terribly sad'
Extracts Taken from: 'Forgotten Voices of the Great War' published by Ebury Press (2003) and written by the late oral historian Max Arthur .
2. Recommendation – FutureLearn – online courses for free. 1 July 2020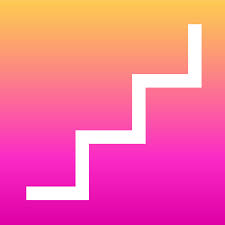 Some of you may already know of this website or be participating in its courses. I decided to try out their 'Empire: The Controversies of British Imperialism' course, and I am now at week 4 of 6. I was originally interested to see how the University of Exeter taught an online history course, and I am very impressed. Courses are generally about 6 weeks long and take about 2 or 3 hours a week to participate in. You can follow at you own pace and needn't feel awkward if you ask for help from fellow students if there is something you would like explained. The courses use short videos and online discussion sessions. Perhaps the most interesting thing for me was to read these discussion sessions as views were very varied but always polite. There are lots of history courses to choose from and they are free, although you can upgrade if you wish to collect certificates and keep copies of the courses. Ideal in lockdown.
Philip Woods