Any changes will be notified on this website and by email to those members and on our circulation lists, and on local Facebook sites. There will be no charge for the ZOOM sessions but we will send out requests for payment for local membership to cover the whole year as usual and we welcome donations to help cover costs (to the Treasurer ) The talk will also be made available  through recordings to those unable to attend, via Zoom Meetings. Links to recordings will be sent to all those registering for individual talks or by request to  philipgwoods@outlook.com .The recordings expire after 30 days.
 2021
14 September  (ZOOM meeting)  –  Dr Aaron Columbus, Birkbeck College, University of London, '"Disbursed to the releife of divers persons visited with sickness in this parishe": The Response to Plague in the Suburban Parishes of Seventeenth-Century London'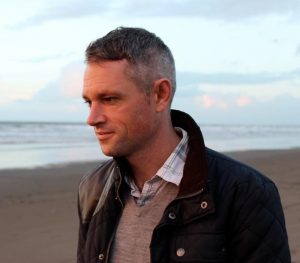 Plague was synonymous with London's expansion in the seventeenth century and was particularly identified with the large and socially diverse parish communities beyond the city walls. Contemporary views of the suburban parishes were couched in the pejorative rhetoric of sin, pollution, poverty and pestilence. This paper presents a less pessimistic narrative and analyses the response of the suburban parishes to plague between 1600 and 1665 in the context of the significant demographic and social burdens they managed.
12  October– 6.30 pm at  Twyford CofE High School, Twyford Crescent, Acton, W3 9PP. (also held as a ZOOM meeting)   – Dr Christopher Dillon, Senior Lecturer in Modern German History, King's College London, 'Consent and Coercion in the Nazi Seizure of Power'   (6th Form Talk)
Dr Dillon was a very popular lecturer for the sixth-form meeting of the branch in 2018 and we are delighted to welcome him back. His research focuses on modern Germany history, particularly the Weimar and Nazi periods.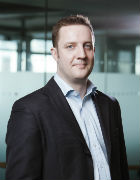 The National Socialist assault on the Weimar Republic, once a central topic for historians, has faded of late from focus. A shift in emphasis towards the Third Reich's racial policies has tended to cast the rise of Nazism as a precursor to war and genocide, rather than a crisis of parliamentary democracy. This talk will explore the role of violence and popular support during the Nazi political ascent between 1930 and 1934. If there is a lesson to be drawn from Nazi takeover, it is not about the German national character, or some universal antisemitism, or the charisma of Adolf Hitler. Instead, it is about the muddled moral norms and indifference regimes can generate through creeping intimidation and propaganda.  
9  November  –  7.45 pm start on Zoom only   –  Keith Lowe, freelance historian, '1945: The War That Never Ended'
Keith Lowe is a freelance historian, specialising in the Second World War and its aftermath. His books have been translated into 20 languages.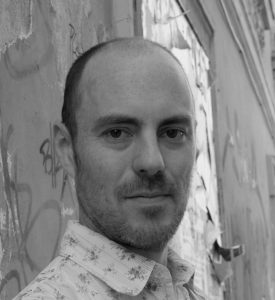 In Britain and western Europe, 1945 is remembered as a year of liberation. But after the celebrations were over, the terror and violence lived on. In this talk, Keith Lowe analyses the legacy of vengeance, ethnic cleansing and political violence that continued throughout mainland Europe long after the Second World War was supposed to be over.
14  December  – 7.30 for 7.45 pm start .Dr John Schofield,  St Paul's Cathedral Archaeologist, 'Saxon and Medieval St Paul's Cathedral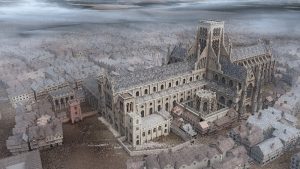 There have been many excavations in and around St Paul's Cathedral in the City of London over the last 150 years. These have now been  brought together and the history of the Saxon and medieval cathedral from its foundation in 604 to its destruction in 1666 can be described. There is also now an exciting American project to reconstruct on computer the cathedral in 1623 as setting for sermons and services in the time (and speech) of our Dean art that time, the poet John Donne.
2022
11 January     –    Professor Anne Curry, Emeritus Professor of Medieval History, University of Southampton , 'Joan of Arc and the End of the Hundred Years War'  (7.30 pm)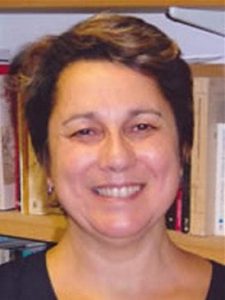 'In 1429 the sun began to shine again…Blessed be God who created you, Joan. Who can ever begin to repay you?' So wrote Christine de Pisan about Joan's role in the raising of the English siege of Orleans in May 1429 and in the coronation of Charles VII two months later. The English and their supporters made some recovery of their control of France when Joan fell into their hands and was burned for heresy in May 1431. But was it too late? Should we credit Joan of Arc with reversing the achievements of Henry V, who had been accepted as heir to the French crown in 1420, and making it impossible for the English to win the Hundred Years War? 
8 February    –   Dr Perry Gauci,  Tutor in Modern History, Lincoln College,                                             University of Oxford,  'Walpole and his Critics'
Dr Gauci's research interests broadly rest with the political and social development of Britain from 1650 to 1830. They range from the provincial to the City of London to the wider empire.  His biography of William Beckford: First Prime Minister of the London Empire (Yale, 2013) links his interests and is a study of a key figure in Britain's role in the slave trade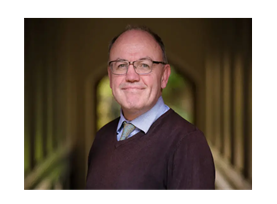 Three centuries after his rise to power Sir Robert Walpole is rightly held to be a key figure in the development of modern British politics. This talk reassesses the nature of his achievement in surviving twenty years in office, and asks why his opponents were unable to unseat him. Recent research has enlivened our understanding of his success, and a review of key crises will demonstrate how he mastered the precarious world of early Georgian politics.
8  March  –  Professor Peter Mandler, Professor of Modern Cultural History,     Gonville and Caius College, Cambridge, President of the Historical                       Association, 'Voices from the Cohorts:  Why 1946, 1958 and 1970                           are Key Dates in Postwar British History'
Professor Mandler was born in the USA , educated at Oxford and Harvard Universities, and has taught in Britain since 1991. He is currently Professor of Modern Cultural History at the University of Cambridge and Bailey College Lecturer in History at Gonville and Caius College. He writes on the cultural, social and intellectual history of Britain since c. 1800 and on the history of the humanities and the social sciences in the English-speaking world and is the author of many books and essays.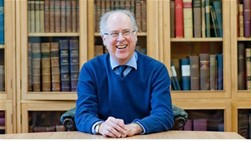 This talk will introduce the famous – though not famous enough – British birth cohort studies, which began in 1946 and have followed successive cohorts of babies born in a single week of 1946, 1958, 1970 and now 2000, throughout their lives. These studies, which have served as models for researchers around the world, have developed into eclectic combinations of medical research, sociological research and, now, historical research. They can tell us in extraordinary detail and vividness about the lives of a representative sample of British people and how those lives have changed over the past 70 years, giving a different kind of narrative to one punctuated by political benchmarks such as 1945, 1964, 1979 and 1997.
12   April    –     Ian Stone, Visiting Research Fellow at King's College London, Lecturer in a number of American universities in London, 'Civil Writes: crafting the  history of medieval cities'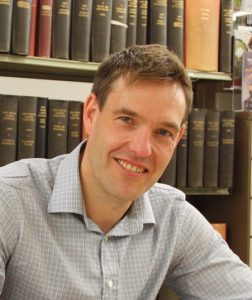 In the twelfth and thirteenth centuries we find the beginnings of something new in European historiography, as men holding office in urban administrations began to write chronicles. This talk will focus on three towns where we first see this phenomenon witnessed: London (Arnold fitz Thedmar), Cologne (Gottfried Hagen) and Genoa (Caffaro/Jacopo Doria). In this talk, I will argue that historical writing in these three towns was based upon two practical preconditions: the creation of civic political institutions and the emergence of a mercantile/commercial culture. I will then, by way of a comparative study, analyse how the writers in these cities placed their cities in the wider world, defined liberty and articulated their philosophies of history against backdrops of civic unrest
10  May     –     Professor Toby Green,  Professor of Precolonial and Lusophone African  History and Culture, King's College London,  "West African and World History: A New Perspective," 
This lecture will explore a different approach to early modern globalization from the perspective of Africa. West African political, social and cultural frameworks were essential to the formation of the modern world, however many of these are routinely left out of traditional analyses. This lecture will examine the role of West Africa and West Africans in the formation of modern societies, and consider the implications for writing world histories in the 21st century.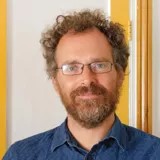 Professor Green is primarily a historian of West Africa, and his work seeks to contribute towards a refocusing of the understanding of modern history by grasping the roles of West Africans in shaping world history.  His research interests are broadly structured around West African engagement with the early Atlantic world through a number of themes, including economic change, cultural transformations, and slavery. His  2019 book A Fistful of Shells (Penguin) was awarded the British Academy's Nayef Al-Rohdan Prize for Global Cultural Understanding.
Members (£15 annual fee) and Visitors (£5 per talk) Students free.  Secretary:  Rodney Reid, tel. 0208 997 3080