HISTORICAL ASSOCIATION  – Ealing Branch
 SPEAKERS' PROGRAMME 2022-23
 Meetings are usually held on the second Tuesday of each month at Ealing Green Church, W5 5QT, at 7.30pm, with the exception of the October meeting which takes place at Twyford School at 6.30 pm.
 Please note that any changes to the programme will be notified on our website: www.ealinghistory.org.uk, by email and on local Facebook sites
  2022
13 September   –    Professor Toby Green,  Professor of Precolonial and Lusophone African History and Culture, King's College London,  'West African and World History: A New Perspective'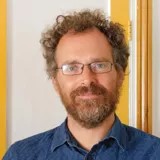 Professor Green is primarily a historian of West Africa, and his work seeks to contribute towards a refocusing of the understanding of modern history by grasping the roles of West Africans in shaping world history. His research interests are broadly structured around West African engagement with the early Atlantic world through a number of themes, including economic change, cultural transformations, and slavery
This lecture will explore a different approach to early modern globalization from the perspective of Africa. West African political, social and cultural frameworks were essential to the formation of the modern world, however many of these are routinely left out of traditional analyses. This lecture will examine the role of West Africa and West Africans in the formation of modern societies, and consider the implications for writing world histories in the 21st century
11  October   –    Dr Alexander Morrison, Fellow & Tutor in History, New College Oxford, speaking to the sixth-form evening at Twyford CoE High school, W3 9PP, on 'War and Diplomacy in the Russian Empire, ca. 1850 – 1914' (6.30pm)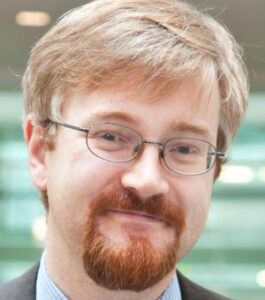 Dr Morrison is a historian of empire and of colonial warfare, with a particular focus on the Russians in Central Asia. Much of his work compares Russian and British imperial and military history. His focus has been on understanding the nuts and bolts of how Russian imperial rule functioned (or failed to do so) in 19th and early 20th-century Central Asia – the political and administrative history of Russian colonialism. In 2020 he published The Russian Conquest of Central Asia: A Study in Imperial Expansion, 1814–1914 (Cambridge University Press)
This paper will explore Russian expansion in Asia from the Crimean to the First World War, including the Russo-Turkish War of 1877-8, the conquest of Central Asia, the Boxer Rebellion in China and the Russo-Japanese War. It will explain the diplomatic background to these conflicts, Russian motivations and decision-making, reasons for victory/defeat, and their long-term diplomatic, political and military implications. It will also reflect on Russian neuroses over the empire's 'Great Power' status after the Crimean War, and the continuities and changes in Russian warfare and diplomacy between the 19th century and the present day.
8  November    –    Professor David Hendy, Emeritus Professor of Media and Cultural History at the University of Sussex, 'Writing a "People's History" of the BBC'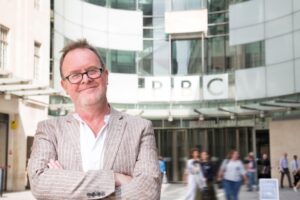 Professor Hendy, who lives in Lewes, is a writer, broadcaster and Emeritus Professor of Media and Cultural History at the University of Sussex. He studied history at St Andrews and Oxford before joining the BBC in 1987 as a trainee reporter, later working as a producer on The World Tonight and Analysis. Since leaving the BBC in 1993 he has taught at the University of Westminster and the University of Sussex, and held visiting fellowships at Yale, Cambridge, and Indiana-Bloomington. He has published widely , mostly on aspects of the history of the BBC. In 2022 he published the official BBC history marking its centenary,  The BBC: A People's History (Profile),  which has been described as "riveting… a fascinating and informative account of the BBC's first 100 years" (Sunday Telegraph)
13  December    AGM and Christmas Social
2023
10 January   –     Professor David Reynolds, Emeritus Professor of International History at Cambridge University and Fellow of Christ's College, Cambridge, 'Churchill, Roosevelt, Stalin: Allies of a Kind'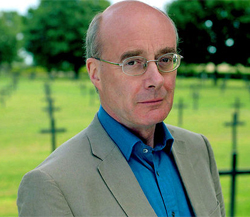 Professor Reynolds was educated at Cambridge and Harvard, and held a Faculty position at Cambridge from 1984 until his retirement from university teaching in 2019. His research has ranged over the international history of the twentieth century, with particular interest in the two world wars and the Cold War. He has authored twelve books and is a very engaging television presenter having made thirteen documentaries on 20th-century history for the BBC. His most recent book is Island Stories: An Unconventional History of Britain (Collins: 2019)
14 February    –    Professor Ted Benton, Emeritus Professor of Sociology,  Essex University, 'Alfred Russel Wallace, Natural Selection and after'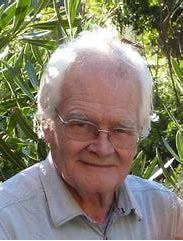 Professor Benton pioneered the integration of ecological understanding with social theory. He has been an active field naturalist since childhood, and is author or co-author of eight books on entomological topics, in addition to his academic publications and a book on Wallace, Alfred Russel Wallace: Evolutionist, Explorer and Public Intellectual (2013) Manchester: Siri Scientific.
It is widely known but too often forgotten that Wallace was co-founder with Darwin of the modern view of evolution by natural selection. This talk will review Wallace's early travels and his independent 'discovery' of natural selection. This is the point at which most commentators lose interest, but Wallace lived for more than a half century after that moment. What did he do? He continued to make important contributions to evolutionary theory, developing the idea of natural selection, and contesting Darwin's concept of sexual selection, engaging politically in the campaign for land nationalisation, supporting women's rights and home rule for India, as well as envisioning a future socialist society.
 14  March     –       Dr Clare Jackson, Senior Tutor at Trinity Hall, Cambridge, 'Charles 2nd- an unlikely success'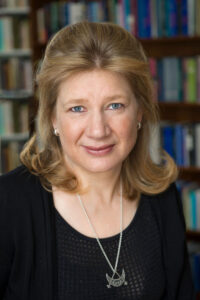 Dr Jackson's research interests lie in seventeenth-century Britain, with a particular focus on the Stuart dynasty. In 2014, she presented a three-part BBC2 television series entitled The Stuarts, followed by a two-part sequel, The Stuarts in Exile in 2015. She is author of Charles II: The Star King (Penguin, 2016) and, most recently, Devil-Land. England under Siege 1588-1688, which won the Wolfson History Prize 2022
Charles II has always been one of the most instantly recognisable British kings – both in his physical appearance, disseminated through endless portraits, prints and pub signs, and in his complicated mix of lasciviousness, cynicism and luxury. His father's execution and his own many years of exile made him a guarded, curious, unusually self-conscious ruler. He lived through some of the most striking events in the national history – from the Civil Wars to the Great Plague, from the Fire of London to wars with the Dutch. In this talk, Clare Jackson explores this irrepressible monarch and his star quality.
11  April       –         Dr James Ross, Reader in Late Medieval History, University of Winchester,   'Henry VI and the Origins of the Wars of the Roses'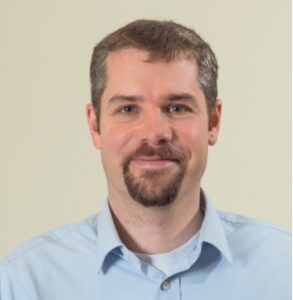 Dr Ross is Reader in Medieval History at the University of Winchester. He works on English political society in the fifteenth and early sixteenth centuries, particularly on the nobility and on kingship. He has published a number of articles as well as biographies of John de Vere, Thirteenth Earl of Oxford, 1442-1513 (2011) and Henry VI: A Good, Simple and Innocent Man (2016) for the Penguin English Monarch Series. He is working on a study of Kingship and Political Society in England, 1485-1529 due out in 2023.
Dr Ross's lecture will focus on Henry VI, king of England from 1422-61, and the ways in which his priorities as king diverged sharply from what was expected of medieval monarchs, and how his fitful engagement with government – in an age of personal kingship – was perhaps the worst of all worlds for the realm he ruled. The extent to which this led to the bloody outbreak of the Wars of the Roses will be evaluated.
9  May    –  Dr Robert Lyman, writer and historian, 'A War of Empires: The Importance of the Indian contribution to the Second World War in the East'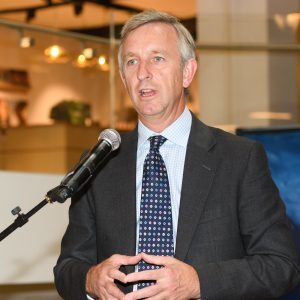 Dr Lyman is a Research Fellow at the Changing Character of War Centre, Pembroke College, University of Oxford. After finishing a twenty-year career in the British Army in 2001, he has published widely on the Second World War in Europe, North Africa and Asia. He was the BBC's historical adviser for the VJ commemorations in 2015 and 2020 and is a regular contributor to documentary films on aspects of the war. His latest book, A War of Empires: Japan, India, Burma & Britain 1941-1945 (Osprey: 2021), has been widely acclaimed
Dr Lyman argues that the size and significance of India's role in the war in Asia has been seriously under-appreciated. The war in Burma was overwhelmingly an Indian war and an Indian victory. India provided 2.5 million volunteers to the war effort and its soldiers were by far the largest part of the army that defeated Japan in Burma. The war effort, and especially the role of the Indian Army, intensified the country's sense of its national identity and readiness for independence. Lyman argues that 'it is deeply ironic that post-1947 Indian history has entirely drowned out the importance of the Indian armed forces in achieving India's security [and sense of nationhood], in favour of a narrative that exalts the nonviolence offered by many in Congress and exalts the role of the Indian National Army, which in fact was fighting the enemy.'
Members (£15 annual fee) and Visitors (£5 per talk) Students free.
 Secretary: Simon Cockshutt   tel. 0208 579 9602  Email: simoncockshutt@btinternet.com
For up-to-date details: www.ealinghistory.org.uk