Ealing Branch of the Historical Association,  Programme for 2017-18
Meetings are held on the second Tuesday of each month at the Parlour of Ealing Green Church, W5 5QT, with the exception of 10 October meeting which will take place at Twyford CofE High School, Twyford Avenue, W3 9PP at 6.30 pm.
2017
12th Sept. COLIN EMMINS MEMORIAL LECTURE
John Morrill –  Emeritus Professor, Selwyn College, Cambridge University:
"The Origins of the United Kingdom and why it nearly didn't happen, 1502-1747"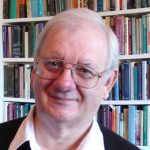 John Morrill is Emeritus Professor of British and Irish History and Life,
Fellow of Selwyn College Cambridge
This lecture will explore how the islands of Britain and Ireland became the 'United Kingdom'. There was no inevitability in this process, and the end result was far from a perfect unity. This talk will examine some of the alternative histories, the dynastic chances and calculations that made other outcomes just as likely as the one that happened. And the lecture will look at the link between the instabilities of the creation of the United Kingdom and some likely futures for the peoples of these islands.
10th October – Dr Adam Smith, "The entry of the United States into World War One"
Please note that this talk will take place at Twyford CofE School,
Twyford     Crescent, W3 9PP at the earlier time of 6.30pm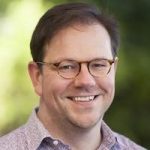 Adam Smith is Senior Lecturer in History at UCL. He is the author of The American Civil War (Palgrave, 2007) and Abraham Lincoln (The History Press, 2014).  
A century ago, the US entered the Great War on the side of the Allies. It was a stunning volte face by President Woodrow Wilson, re-elected only a few months before on the slogan  'he kept us out of the war.' A nation that had prided itself on being an ocean apart from the corruptions of the Old World was suddenly plunged into a conflict that tested its commitment to civil liberty to destruction, exposed dangerous fissures in the polyglot population and, in the end, remade what it meant to be an American.
 14th November – Stephen Rigg  –  Lecturer  and Historical Association, Rugby  –         "Warsaw, Europe's city of suffering; Europe's city of tears"
Stephen Rigg graduated from Leeds University and for 20 years was an FE College lecturer and head of department. His particular interest has always been central and eastern European history. As secretary of the Rugby branch of the HA, he has spoken regulary to the branch. He has been a regular visitor to Warsaw.
This talk covers the city from its inception until the election John Paul 2 as Pope in 1979. It covers the major events in Polish history, during that time and how they directly affected the city.
12th December – AGM and Social Event
2018
9th January    Colin Jones CBE –  Professor, Queen Mary University London
"Rethinking Maximilien Robespierre"
Professor Jones is Professor of History at Queen Mary University of London. He is a distinguished social and cultural historian of France whose interests focus around the eighteenth century. He has published widely and is the author or editor of around 20 books.  
Maximilien Robespierre is one of the most contentious of political figures to emerge in the French revolution. A Black Legend portrays him as a tyrannical, monstrous proto-totalitarian dictator, while a Gold Legend counters this, emphasising his courageous democratic stance on numerous social and political issues and his key role in saving France from being overrun by foreign armies. What light can recent historical research throw on the man and the statesman?
13th February-   –   Lyndal Roper, Regius Professor, Oriel College,  Oxford University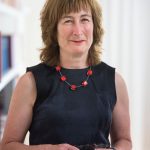 " Celebrating Luther"
Professor Roper is the first woman to hold the Regius Chair in History at Oxford and, so far she knows, the first Australian. She has published widely on social and cultural history, especially on witchcraft in history. Her most recent publication is a biography of Martin Luther, entitled Martin Luther: Renegade and Prophet (Bodley Head, 2016).
Last year saw the 500th anniversary of the beginning of the Reformation, when Martin Luther posted his 95 Theses. This event was very widely celebrated, especially in Germany. But what does this tell us about Germany now, and about what we choose to commemorate?
13th March  –  Alison Telfer, Project Officer   Museum of London, Archaeology Dept.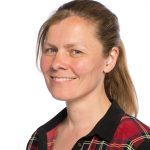 "The Archaeology of Crossrail".
Alison Telfer has worked as an archaeologist in London for almost 30 years and is a Project Officer at the Museum of London Archaeology (MOLA). She has extensive experience supervising large scale excavations in the City of London, City of Westminster and Greater London.
Results from fieldwork at the site of Crossrail's Broadgate Ticket Hall at Liverpool Street provide an intriguing picture of a unique landscape beyond the walls of the City of London. Dominated by a former tributary of the Walbrook, the evidence highlights Roman burial and road building, the formation of the medieval marsh and the establishment of the fascinating St Mary Bethlehem (Bedlam) burial ground in the 16th century.
10th April –  John Levy (Friends of Israel Education Foundation) 
"The Balfour Declaration 1917;  British diplomatic gamesmanship in World War One"   
In November 1917 the British War Government sent a letter to Lord Rothschild endorsing the idea of a Jewish National Home in Palestine. Concurrently Britain made confusing and potentially contradictory promises to Arab nationalists, whilst planning to divide the Middle East at war's end into British – and French – spheres of interest. This inevitably produced disappointments, anger and generated grounds for conflicts, unresolved a hundred years later.
8th May  Dr Heike Schmidt, Associate Professor, Reading University.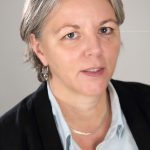 "Nation and Nationalism in Africa: The Case of Zimbabwe".
Dr Schmidt has been a Research Associate of the African Studies Centre at Reading University since 2012. Her work is located in the fields of social history, "new" colonial history, and gender history. Her research expertise and fieldwork encompasses East and Southern Africa in the nineteenth and twentieth centuries. She has published Colonialism and Violence in Zimbabwe: A History of Suffering. (Oxford & Harare: James Currey & Weaver, 2013)
Africa is more often than not in the news for sad and tragic reasons such as war, disease, famine, and political instability. Africa today is much more than chaos and catastrophe and it is important to understand this world region's often ignored complex history. What this talk aims to explore is political identity and mobilization at the time of colonial and minority rule. The country of Zimbabwe only gained political independence in 1980. What did drive African men and women to dedicate themselves to demand independence? What was their sense of belonging? What was their vision for the Zimbabwean nation?