Ealing Branch of the Historical Association,  Programme for 2019
Meetings are held at 7.30pm on the second Tuesday of each month at Ealing Green Church, W5 5QT
Dr Janet Dickinson   ' The Tudors and the Tiltyard', 8 January 2019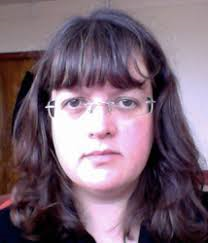 Dr Dickinson specializes in the history of early modern England and Europe, with particular interests in cultural and political history. Her first book, Court Politics and the Earl of Essex was published in 2011. Current projects include research on the Elizabethan nobility and the last years of Elizabeth I's life as well as court history in general. 
Royal palaces were at the heart of court life for the Tudor monarchs and their nobility throughout the sixteenth century, housing monarchs and their retinues, providing spaces for the everyday conduct of politics and government and also for much needed opportunities of leisure and entertainment for members of this courtly world. Outdoor spaces were particularly important, both for relaxation and for the opportunities that they provided for aspirant courtiers to impress their monarchs and cultivate personal as well as public relationships within the court. Tiltyards provided a key site for ceremonial display as the nobility turned out to demonstrate their prowess at arms and to emphasise their connections with the crown. This lecture will explore the significance of chivalric culture for the Tudors, from Henry VIII's love of warfare and martial display to the refocusing of chivalric activity during Elizabeth I's reign, providing a vital means through which aspirational young men could approach the ageing Virgin Queen. 
Margaret Willes (author of book of the same title published by Yale University Press, 2017) 'The Curious World of Samuel Pepys and John Evelyn', 12 February 2019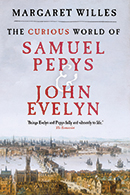 Margaret Willes spent her career in book publishing, latterly as Publisher at the National Trust. On her retirement, she turned to writing books, beginning with Reading Matters: Five Centuries of Discovering Books, and then turning to botanical history with Pick of the Bunch and A Shakespearean Botanical, and gardening history with The Making of the English Gardener and Gardens of the British Working Class. She is currently working on a book about the use of plants in houses in the 17th century.
Samuel Pepys and John Evelyn, the two great diarists of 17th-century England, developed a close friendship. Yet they came from two very different worlds: Evelyn from a landed gentry family, Pepys the son of a London legal tailor. They were also very different in character: Pepys was earthy and shrewd; Evelyn a devout aesthete. Their friendship was no foregone conclusion, but thrived because they were drawn to intellectual pursuits and shared an inexhaustible curiosity for life.
Margaret Willes explores their shared interests – science, travel and a love of books – and their divergent enthusiasms: Pepys for the theatre and music, Evelyn for horticulture and garden design. Through their richly documented lives she produces a portrait of England in the 17th century, and above all, of Restoration London.
Dr Lacey Wallace (Senior Lecturer in Roman History & Material Culture, University of Lincoln) 'The People of Early Londinium: an exploration of community and diversity',
12 March 2019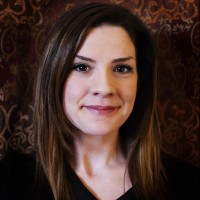 Dr Wallace is a field archaeologist with research specialisation in the later Iron Age and Roman period in northwest Europe, especially Roman Britain. Her past and current research has focussed on the origins of urbanism, rural settlement, social landscapes, and digital methods in archaeology. 
Everyone who first lived in Roman London was a newcomer—there was no significant settlement on the site before the Claudian invasion. Unlike anywhere else in the province, the first inhabitants of Londinium left their homes to come to this spot on the Thames—indigenous Britons, continental traders, craftsmen, veterans, and moneylenders were all responsible for contributing to one of the most successful urban projects in Britannia. From the materials and techniques people used to build their houses and shops to the trading networks they cultivated to glimpses of letters and contracts they tossed away, we can build up a picture of who these first inhabitants were from the archaeological evidence.
Professor Tony Badger (President Historical Association; Emeritus Paul Mellon Professor of American History; Emeritus Master of Clare College) 'How did Martin Luther King Jr change America, 1955-2019?', 9 April 2019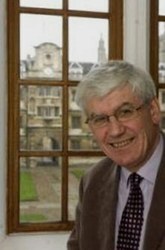 Martin Luther King's non-violent direct action enabled an economically  and powerless African American minority to wrest change from a determined white majority in the American South. The reasons for King's success before 1968 highlight the reasons why African Americans have found it difficult to replicate that success since 1968. The lecture attempts to draw up a balance sheet of civil rights gains and losses in today's America. Did the first African American president extend those gains? Have those gains been eroded by the Trump administration?
Professor Gareth Stedman Jones (Queen Mary, University of London) ,' The Communist Manifesto and after. Marx's changing view of the end of Capitalism', 14 May 2019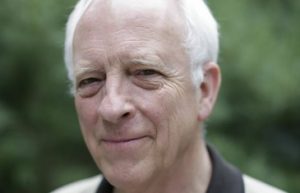 Gareth Stedman Jones FBA is Professor of the History of Ideas at Queen Mary, University of London. He was a joint founder of the History Workshop Journal. His publications range from Outcast London, Oxford, 1971, to his most recent Karl Marx: Greatness and Illusion, Allen Lane, August 2016.
 

In the Communist Manifesto Marx prophesied the end of Capitalism, but the Revolutions of 1848 failed and the Manifesto was forgotten. From the 50s to the 70s Marx's view of the end of Capitalism changed substantially. My talk will examine these shifts in Marx's position.