Welcome to the Ealing Branch of the Historical Association
SPRING VISIT TO THE CHARTERHOUSE MUSEUM AND TOUR. – SATURDAY, 8 APRIL 2017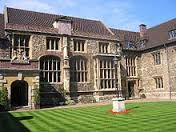 Today the Charterhouse is home to a community of Brothers who benefit from the charity established by Thomas Sutton early in the seventeenth century.  The story begins in 1348 during the Black Death, when the land was used as a burial ground for victims of plague. In 1371, the Charterhouse was built – a Carthusian monastery, which flourished throughout the later medieval and early Tudor period.
With the dissolution of the monasteries, the Charterhouse became a mansion for wealthy noblemen and a refuge for royalty. Thomas Sutton bought the Charterhouse and established the foundation that now bears his name. His will provided for up to 80 Brothers: 'either decrepit or old captaynes either at sea or at land, maimed or disabled soldiers, merchants fallen on hard times, those ruined by shipwreck of other calamity' as well as Charterhouse school. When the school moved to Godalming in 1872, the Brothers remained at the Charterhouse in Clerkenwell.
A new museum has been opened very recently and after our guided tour you may spend as long as you wish there.  We will meet at the Barbican Tube Station in the ticket Hall at 1120.  Cost £11. We are only able to reserve 16 places on this tour, first come first served.  Please make a booking at the next HA meeting on 14 March, or ring/email Elizabeth Sunley:
020 8998 0673
elizabethsunley@btinternet.com
Our Branch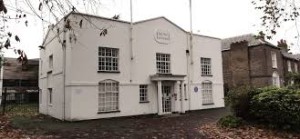 A warm welcome to the local Ealing Branch of the national Historical Association which was founded in 1906 as 'the voice of History'.
The H.A. believes that an historical awareness is essential for the twenty-first century citizen. It brings together people who share an interest in, and love for the past, and it furthers the study, teaching and enjoyment of history in all forms.  A full version of its aims and activities can be found on its website www.history.org.uk.
The H.A. has some 50 local branches of which Ealing is one. Our local activities include monthly lectures by distinguished and expert lecturers, and outings to exhibitions and places of historical interest in and around London.
Our Aims
Our aim is to promote the study of, and interest in History as a living and relevant part of the past and future of the very diverse population and culture of our area. In our monthly lectures, we aim to present the most up-to-date learning and cover a wide range of topics both local, national and international.  We also aim to cover subjects of both topical and commemorative interest.  We hope thereby to both 'instruct and entertain' as wide an audience as possible.
We also have a second-hand History book section through which anyone can dispose of books to be sold and/or buy from the existing stock.  Profits from sales go to the local association to support its activities.  A list of current books for sale can be found here on the website. If you are interested in purchasing any of the books please contact our treasurer Peter Crane: petercrane65@btinternet.com
We are currently looking for someone to look after the storage of the books and coordination of their sale. Members of the committee help to organise the sales at the annual Historical Association conference and at the Brentford Festival in September.
Our Meetings
Meetings are held on the second Tuesday of each month between September and June, at the Parlour of Ealing Green Church, W5 5QT. However, the venue can vary so please check times and venue either on the calendar on this website or in the Ealing Diary of Events
Membership
Membership is open to everyone. You can become a member of either the national organisation (which includes local membership) for £57 per year (£37 concessions) or just a local member for just £15 a year.  You will then receive regular emails or newsletters about our activities. Non-members are also welcome to attend individual talks for a contribution of £5 (students are free).
We look forward to seeing you at our events.