Welcome to the Ealing Branch of the Historical Association
Our Branch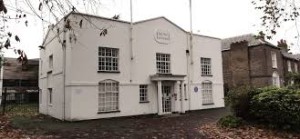 A warm welcome to the local Ealing Branch of the national Historical Association which was founded in 1906 as 'the voice of History'.
The H.A. believes that an historical awareness is essential for the twenty-first century citizen. It brings together people who share an interest in, and love for the past, and it furthers the study, teaching and enjoyment of history in all forms.  A full version of its aims and activities can be found on its website www.history.org.uk.
The H.A. has some 50 local branches of which Ealing is one. Our local activities include monthly lectures by distinguished and expert lecturers, and outings to exhibitions and places of historical interest in and around London.
Our Aims
Our aim is to promote the study of, and interest in History as a living and relevant part of the past and future of the very diverse population and culture of our area. In our monthly lectures, we aim to present the most up-to-date learning and cover a wide range of topics both local, national and international.  We also aim to cover subjects of both topical and commemorative interest.  We hope thereby to both 'instruct and entertain' as wide an audience as possible.
We also have a 'revolving History' book section through which anyone can dispose of books to be sold and/or buy from the existing stock.  Profits from sales go to the association to improve its resources.  A list of current books for sale can be found here on the website.
Our Meetings
Meetings are held on the second Tuesday of each month between September and June, at the Parlour of Ealing Green Church, W5 5QT. However, the venue can vary so please check times and venue either on the calendar on this website or in the Ealing Diary of Events.Please note the earlier time for the talk on 11 October, 6.30pm, and the new venue, Twyford Church of England High School, Twyford Cres, London W3 9PP
Membership
Membership is open to everyone. You can become a member of either the national organisation (which includes local membership) for £55 per year (£35 concessions) or just a local member for just £12 a year.  You will then receive regular emails or newsletters about our activities. Non-members are also welcome to attend individual talks for a contribution of £3 (students are free).
We look forward to seeing you at our events.